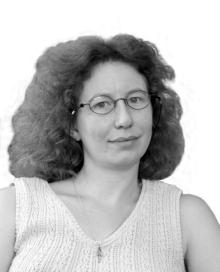 Joni Dambre
Joni Dambre was born in Ghent, Belgium, in 1973.
In July 1996, she graduated as an electronics engineer at the University of Ghent.
In July 2003, she received her Ph.D. degree at the Electronics and Information Systems Department of the same University. Today, she is working as a postdoctoral researcher.
Special interests:

System-level interconnect prediction: prediction of interconnect properties for digital circuit design and technology exploration.
Evaluation of novel interconnect technologies (such as optical interconnect) in digital systems.
Publications
---
dr. ir. Joni Dambre
Ghent University
Department of Electronics and Information Systems
St. Pietersnieuwstraat 41
9000 Gent
Belgium Phone: +32 9 264.34.09
Fax: +32 9 264.35.94
e-mail: jdambre@elis.UGent.be